Creative Impulse Website & Flyer
Print, Web Design
Creative Impulse Website & Flyer
Rob Lowe from Creative Impulse contacted thefingerprint to design a new website and promotional flyer to promote his business at an upcoming event. The project was under a tight deadline however working together and keeping the channels of communication open at all times, we completed the project with some time to spare.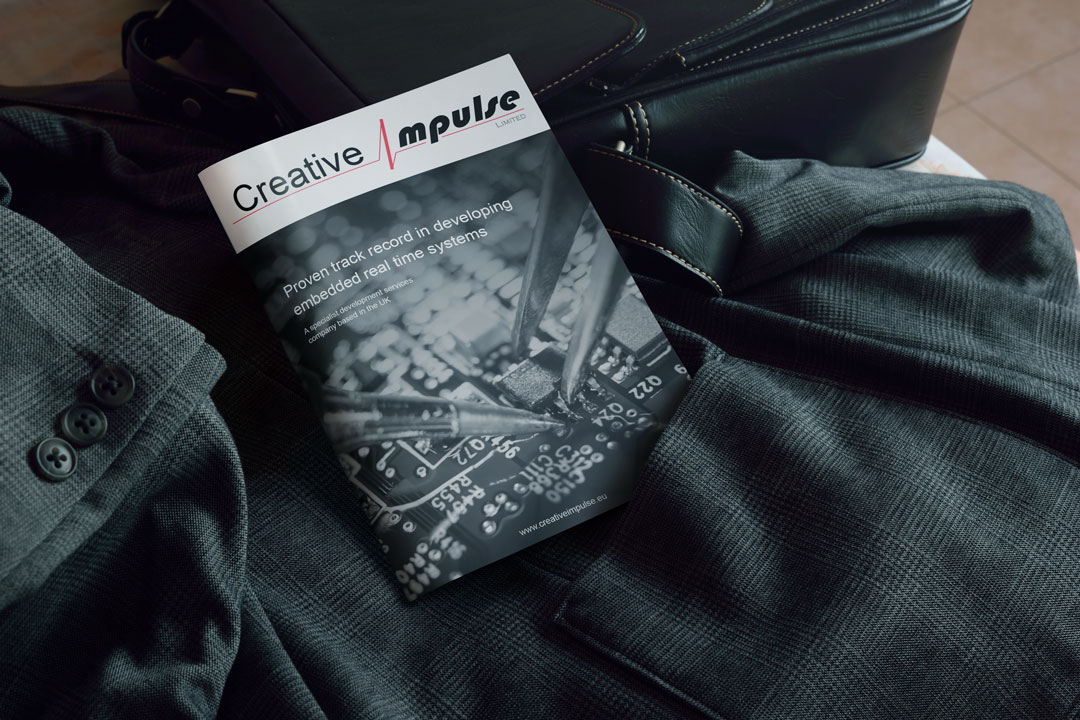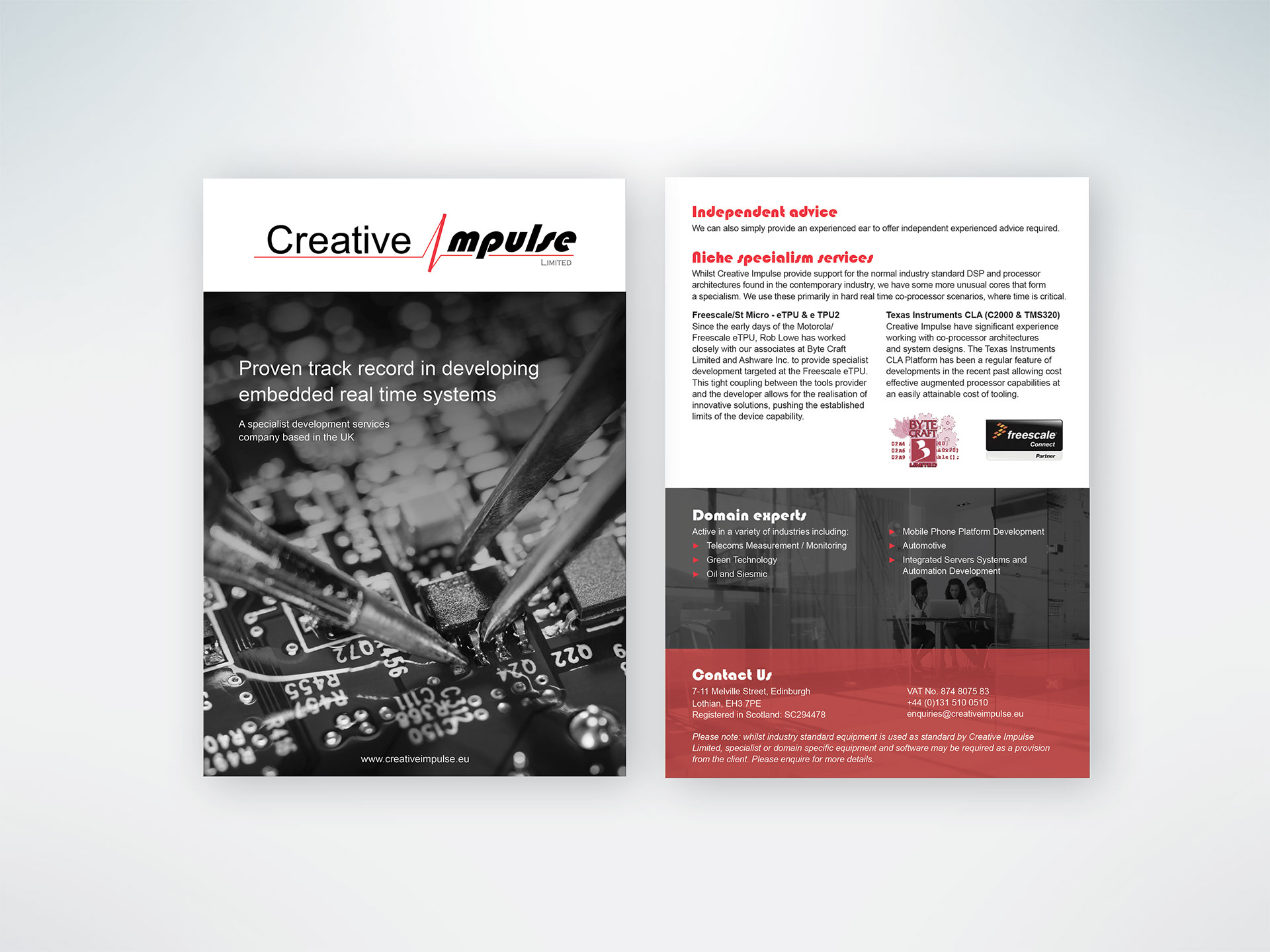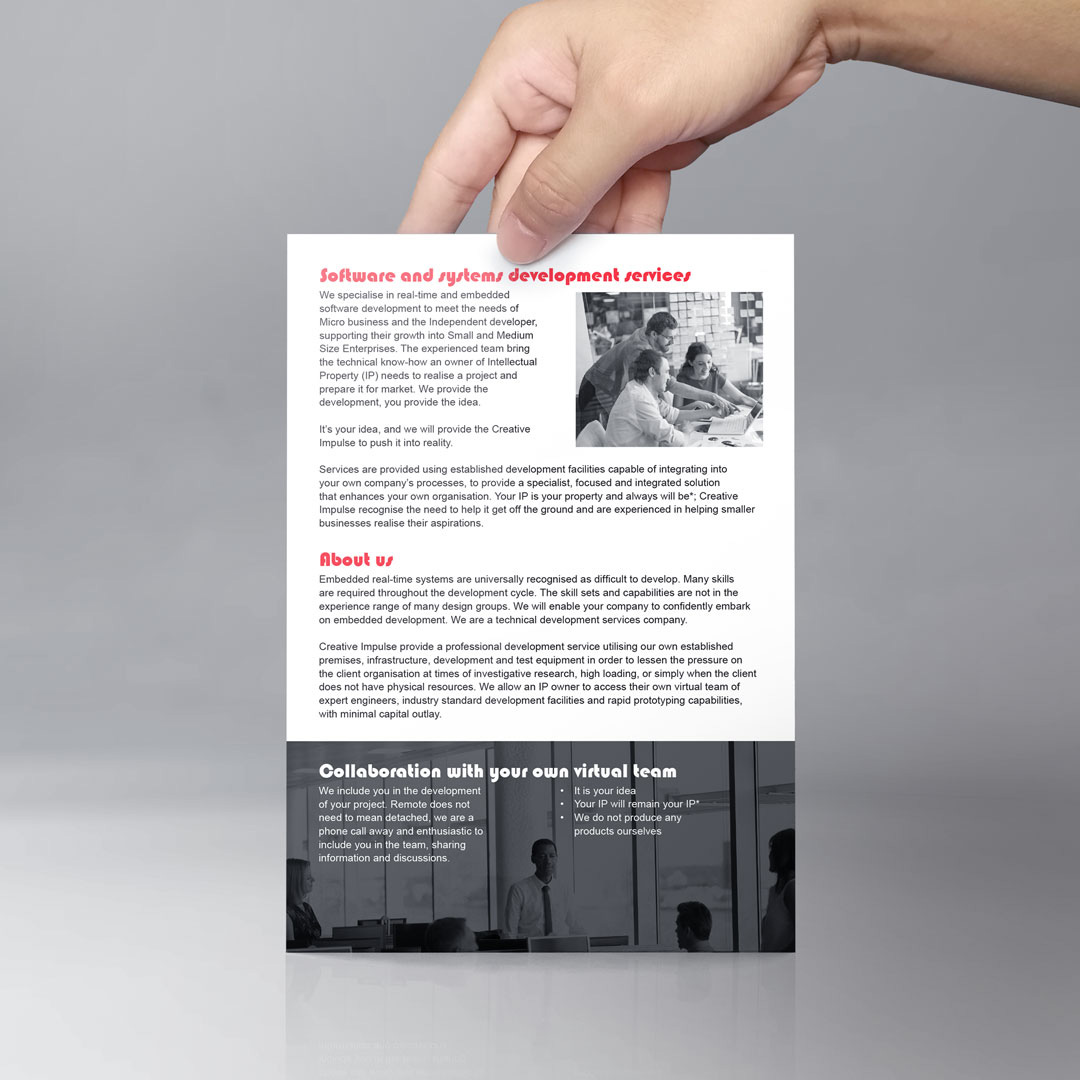 Project Details
Working in this manner allowed Rob and his team to review work whilst we were working on the next stages, this meant there was no down time on either side. We had regular calls to tweak and adapt where required to ensure we produced and end result that would not only present the business in the best possible way but be consistent on both digital and print elements.
Working with Creative Impulse was a joy and one that thefingerprint are very proud of. We have seen great results for them and are in regular contact discussing additional projects and areas we can work together on.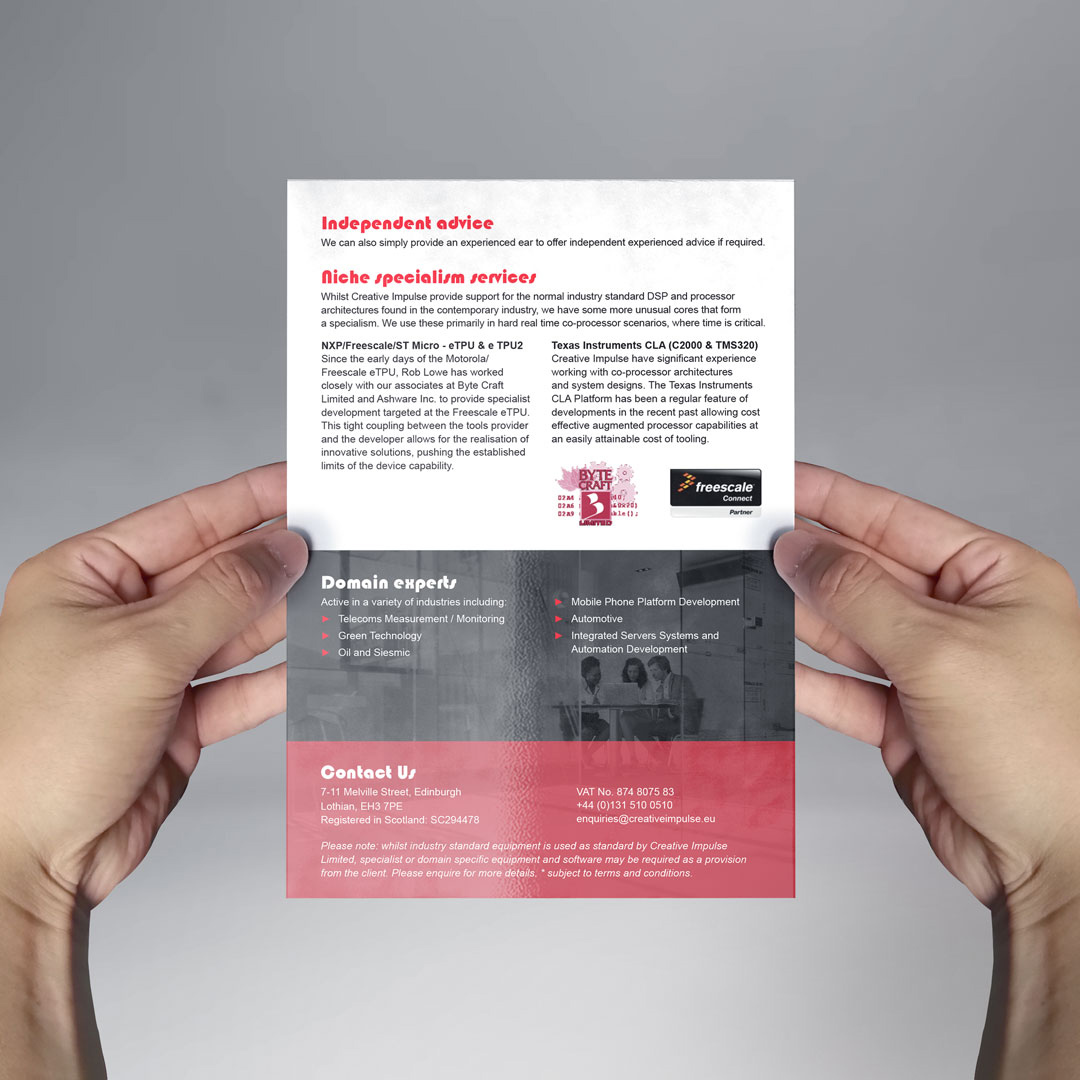 Testimonial – Rob Lowe
"thefingerprint did an excellent job with minimal direction or oversight from us, he took the vagaries of our requirements and produced a very professional site. He then presented it for review. In addition he, produced printed media to compliment the site and provide a consistent corporate image across the publications. We were very happy with his work and will be using him again."