Information Answers
Web Design
Website design for Information Answers was as a result of our work on DataYogi. With working together on other project it was a natural step to ask us to undertake this website blog redesign.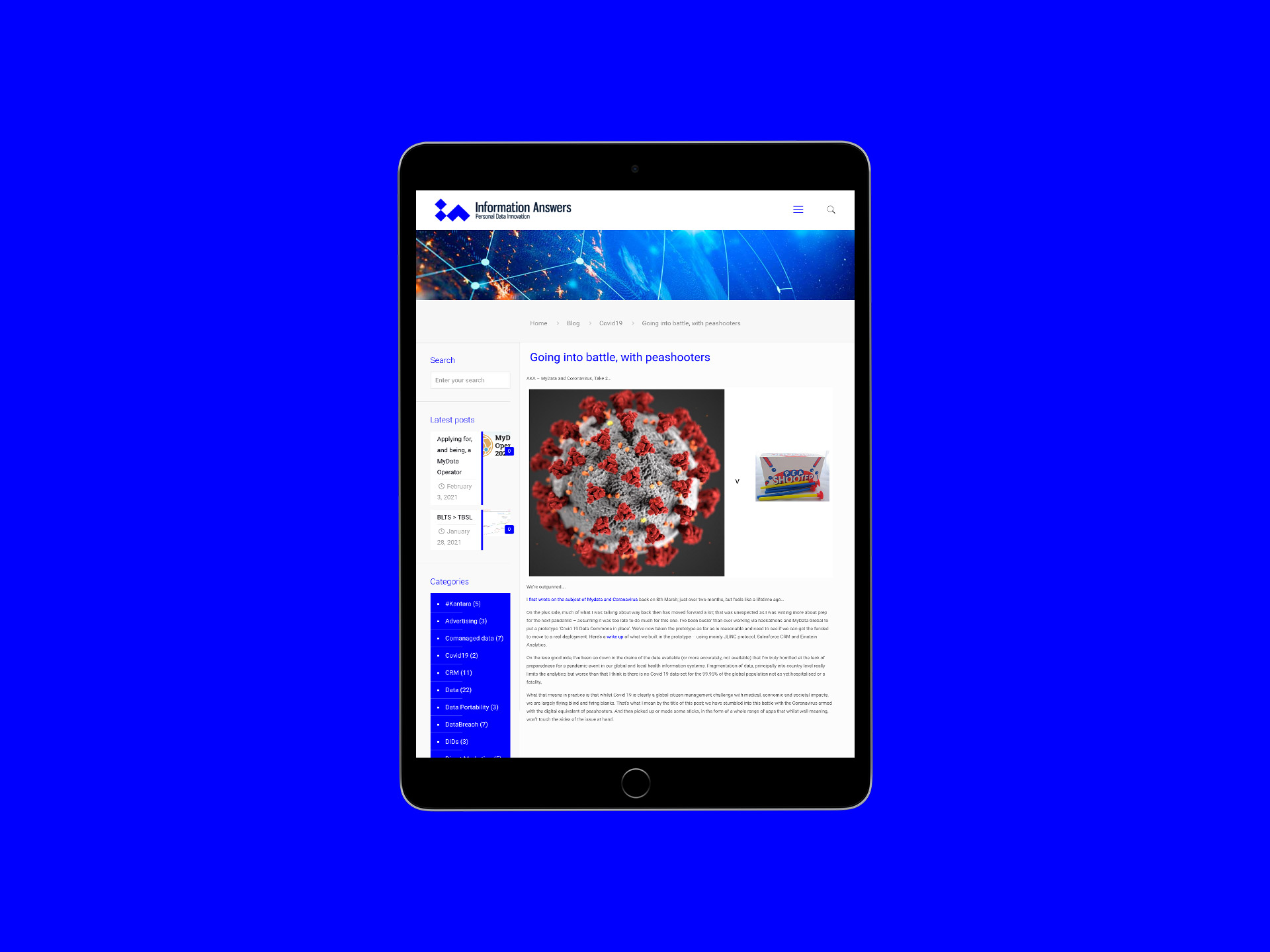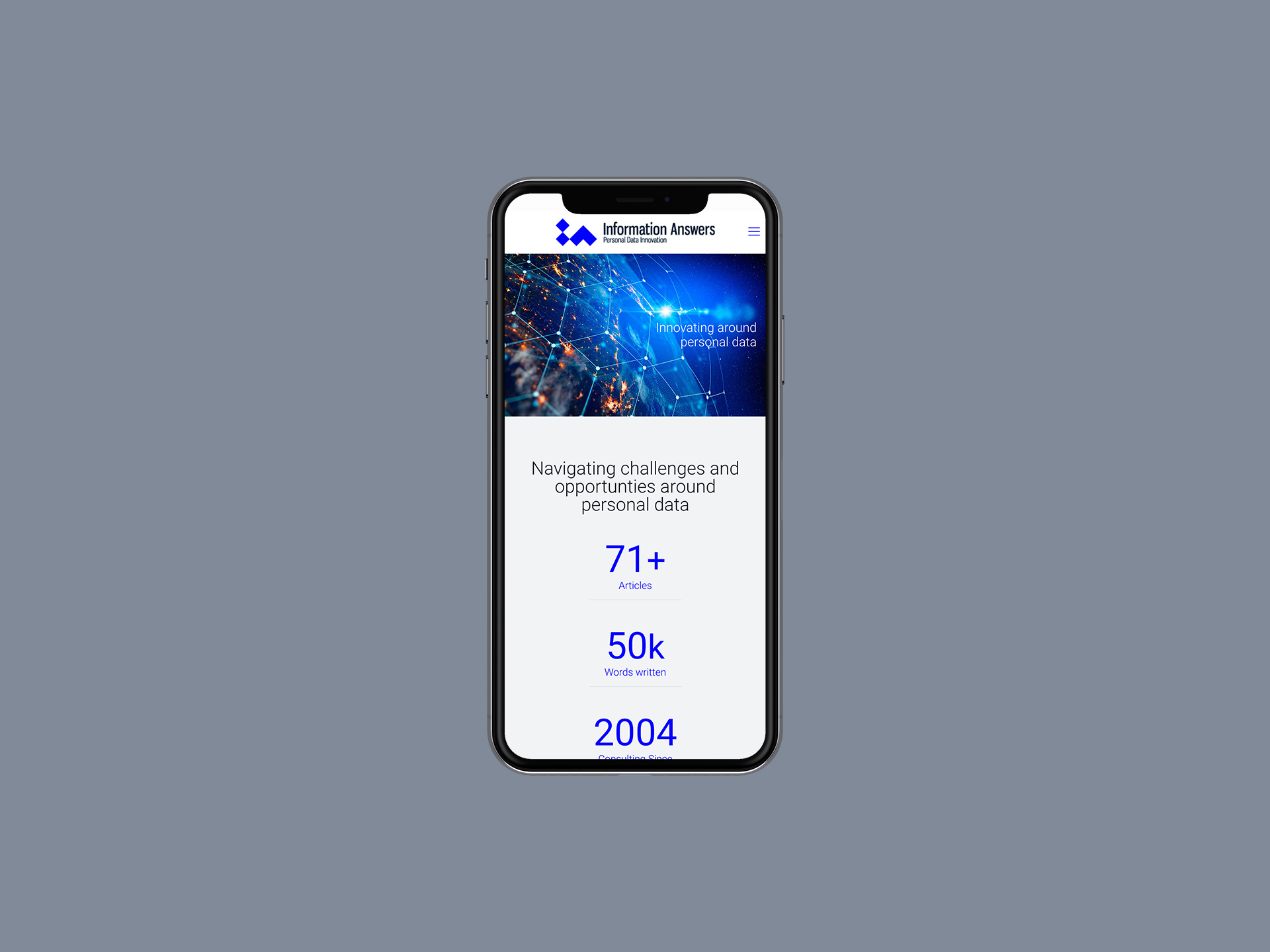 Project Details
Iain Henderson, Owner of Information Answers, asked us to develop a new website for him after we had worked together on a couple of other projects. With this site mainly being a blog, the request was to freshen up the layout and style to reflect the content better. After applying these designs we trained Iain up on how to use the site style so it could be self edited going forward.
We provide website maintenance on Iain websites to ensure they are safe, secure and backed up regularly. If this is something you require please get in touch.