Robinsons Hire Drive
Web Design
We were asked to build a new site for Robinsons Hire Drive who are a family run business with car and van depots in Falkirk and Cumbernauld, specialising in low cost vehicle hire. We had previously built two website for them so this was the next project of three.
Find out more about Robinsons Hire Drive: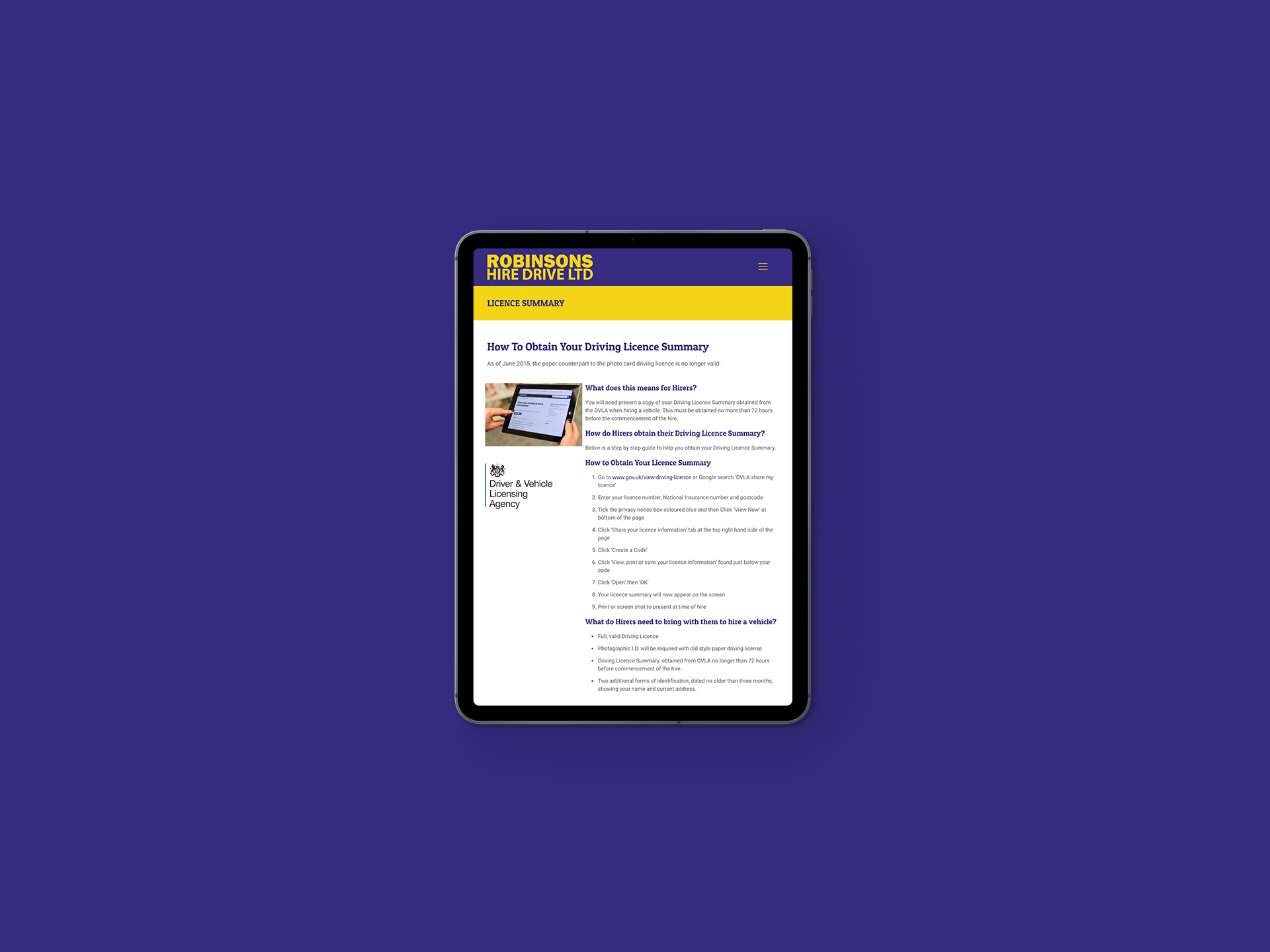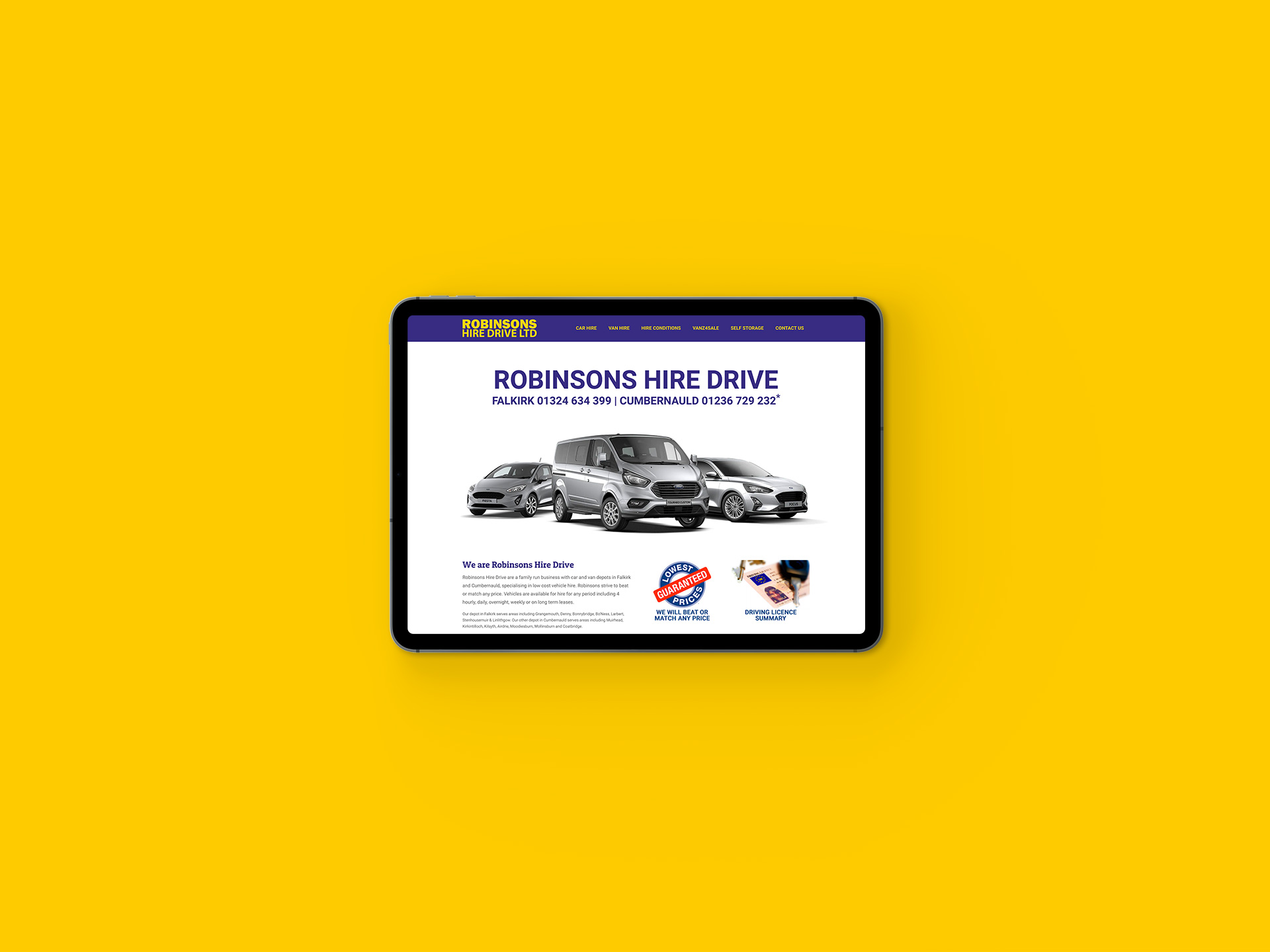 Project Details
Alan Robinson asked us to refresh the hire drive site as a result of work completed on Vanz4sale and Robinsons Self Storage. The site needed to be response, have up to date imagery and relevant contact information. This was something the old site wasn't after not being updated for many years. Taking into account the branding work we had produced for the other sites it made sense to continue the colours and style for consistency across the company.