Scoops & More
Branding, Print, Web Design
Scoops & More is an ice cream shop located near St Andrews, where they serve ice cream, hot & cold drinks, light bites and sweet treats. They contacted us to name the company, create a full brand, design signage and develop a website for them to showcase the offering to the local area.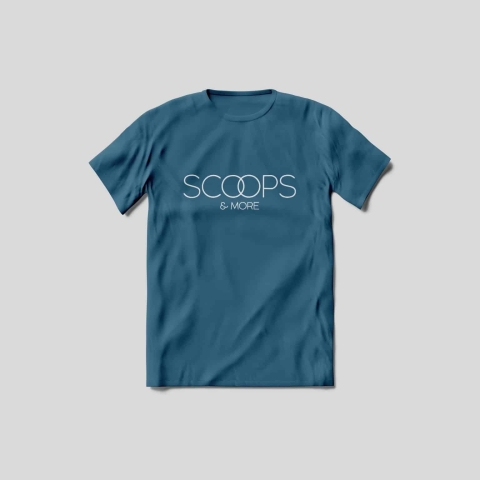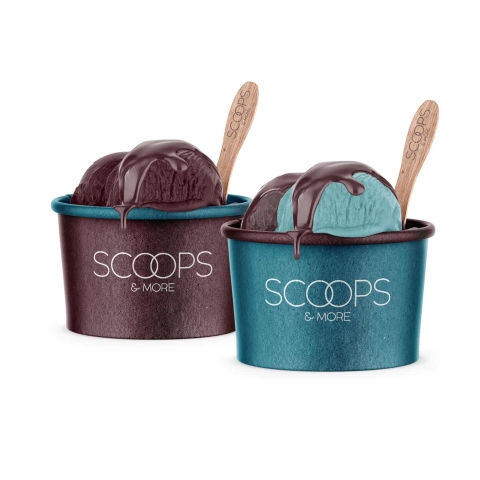 Project Details
Ice-cream shop owners asked thefingerprint to develop a full company name, logo, brand identity, signage, website and shop branded items. Knowing the quality of our work already as being referred to us by another client, this meant they trusted us from the start and knew any advise we gave would help deliver a solution to help promote and advertise the new venture.
After several discussion and rounds of naming, we decided on Scoops & More. This worked perfectly as not only did they serve ice cream they were also offering, light bites, hot/cold drinks and sweet treats from local producers.
As such the branding, website and signage needed to show that they were a modern shop that suited the St Andrews client base. After agreeing the logo, suitable designs were produced for cups, tubs, napkins, along with outdoor signage and a simple website to reflect a price list and location details. 
The business has continued to grow since opening and if you are near StAndrews check out Scoops & More.