Falkirk Piping & Glenbervie Duo
Exhibition, Gifts, Print, Web Design
Falkirk Piping & Glenbervie Duo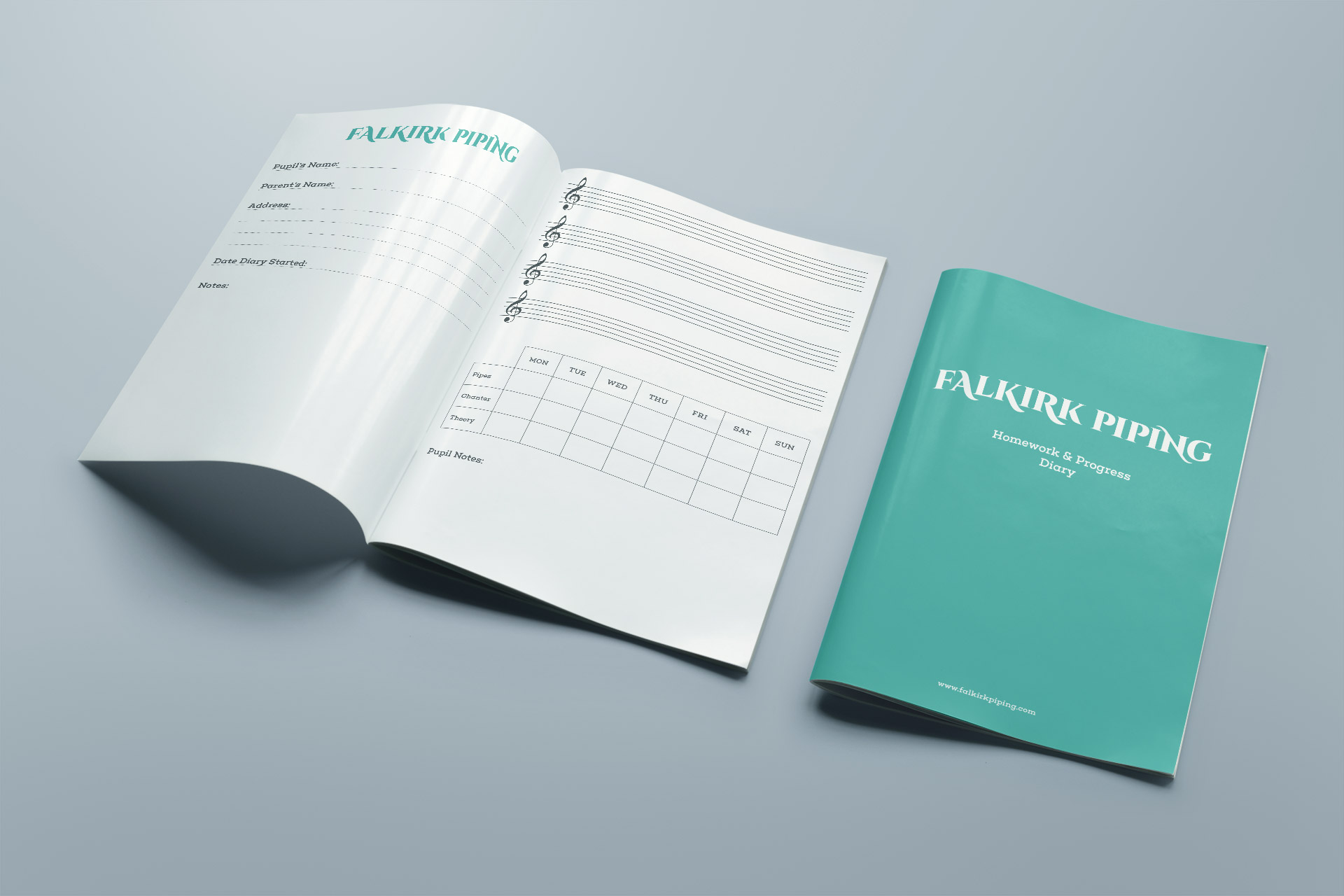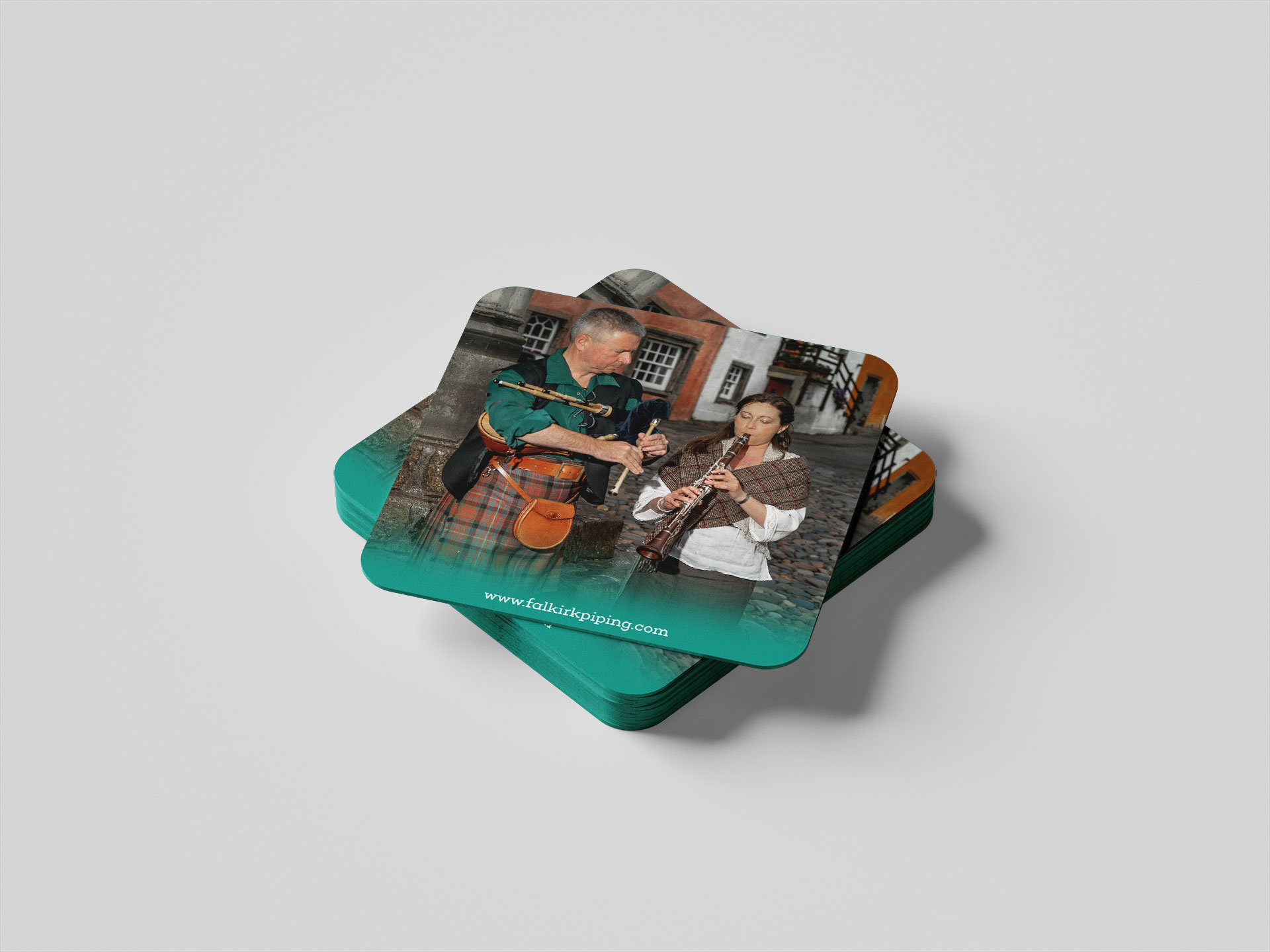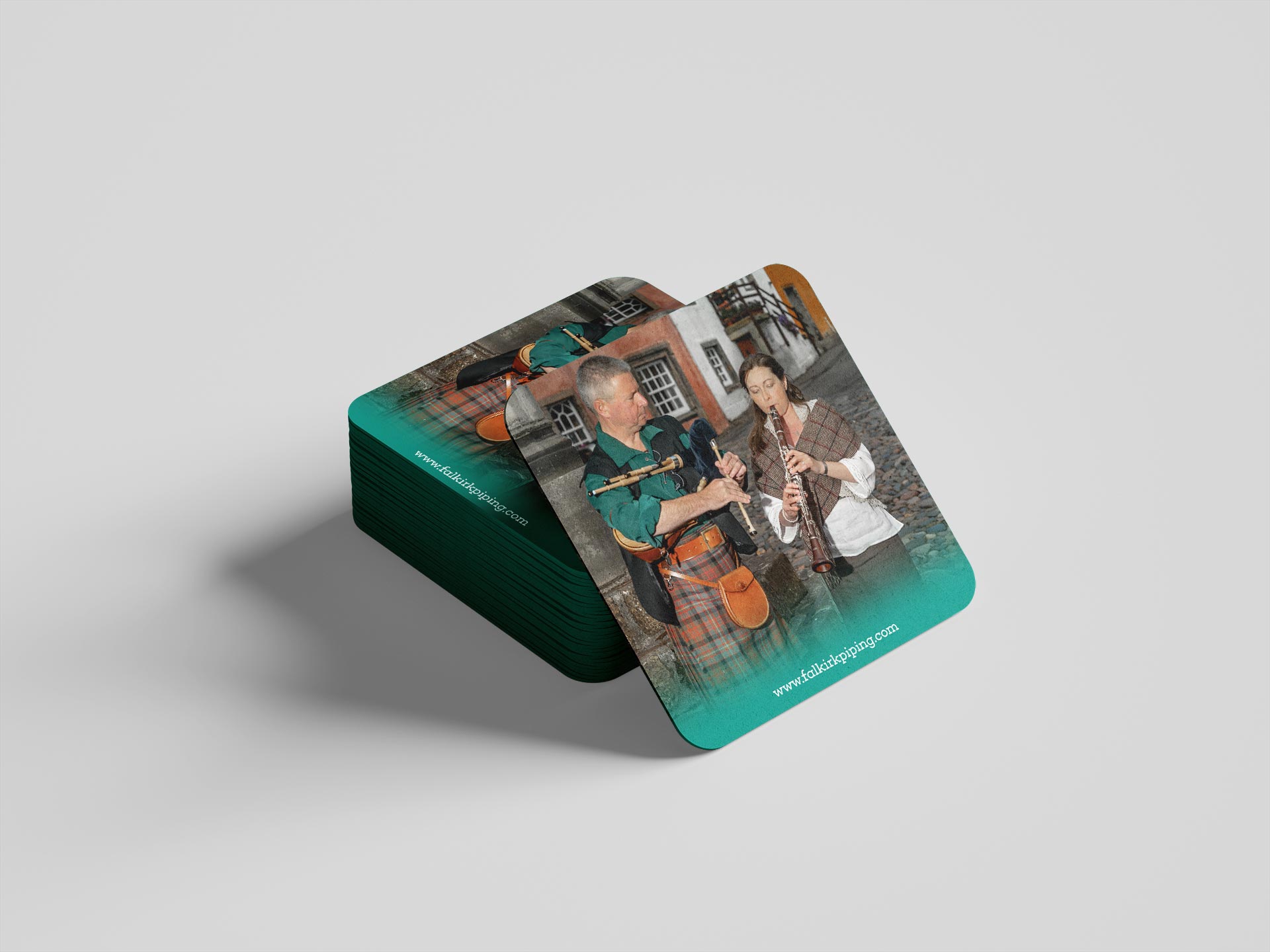 Project Details
After having a few meetings and calls we designed the following items for them. These would be used to promote themselves and be used when doing tuition. Tuition Booklets, Coasters, Business Cards, a Roller Banner and then recently taking on the updates and maintenance of their website. 
Neil has been very busy with his bagpipe lessons so being able to update the site with payment details and booking details meant Kathryn could do that side whilst Neil tutors. Being able to update their site especially during COVID-19 allowed them to still perform even though travel restrictions applied.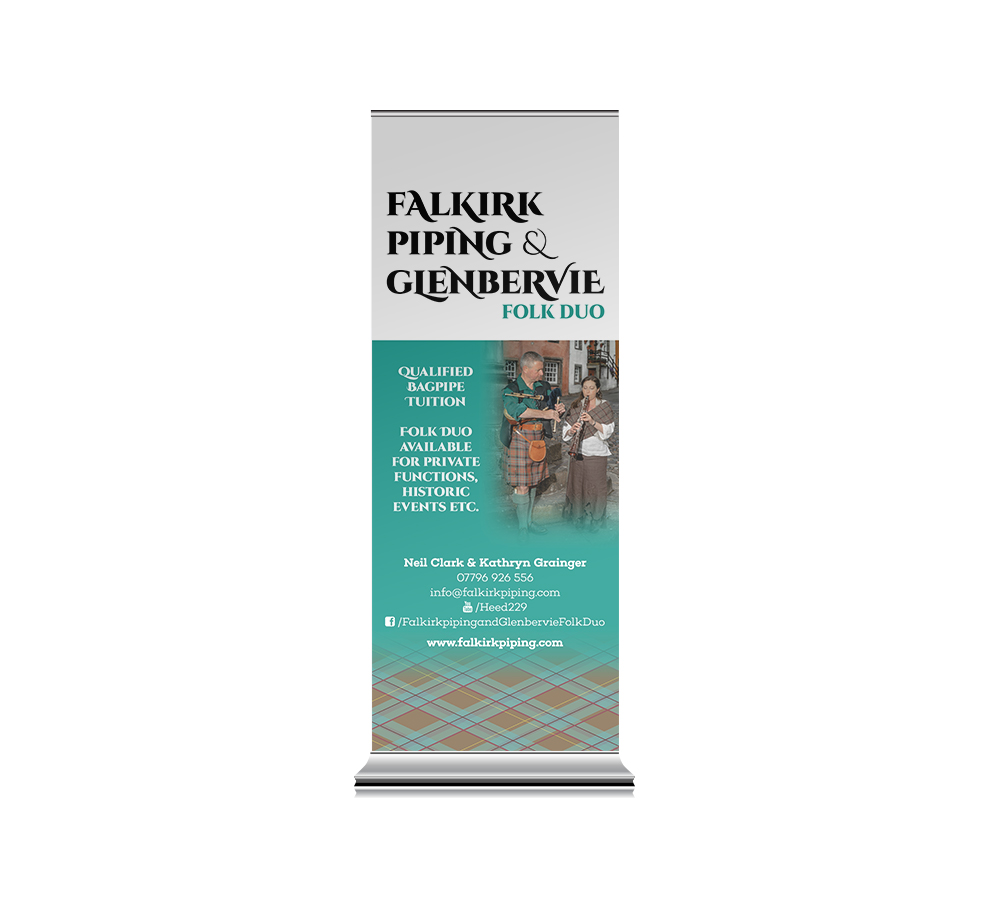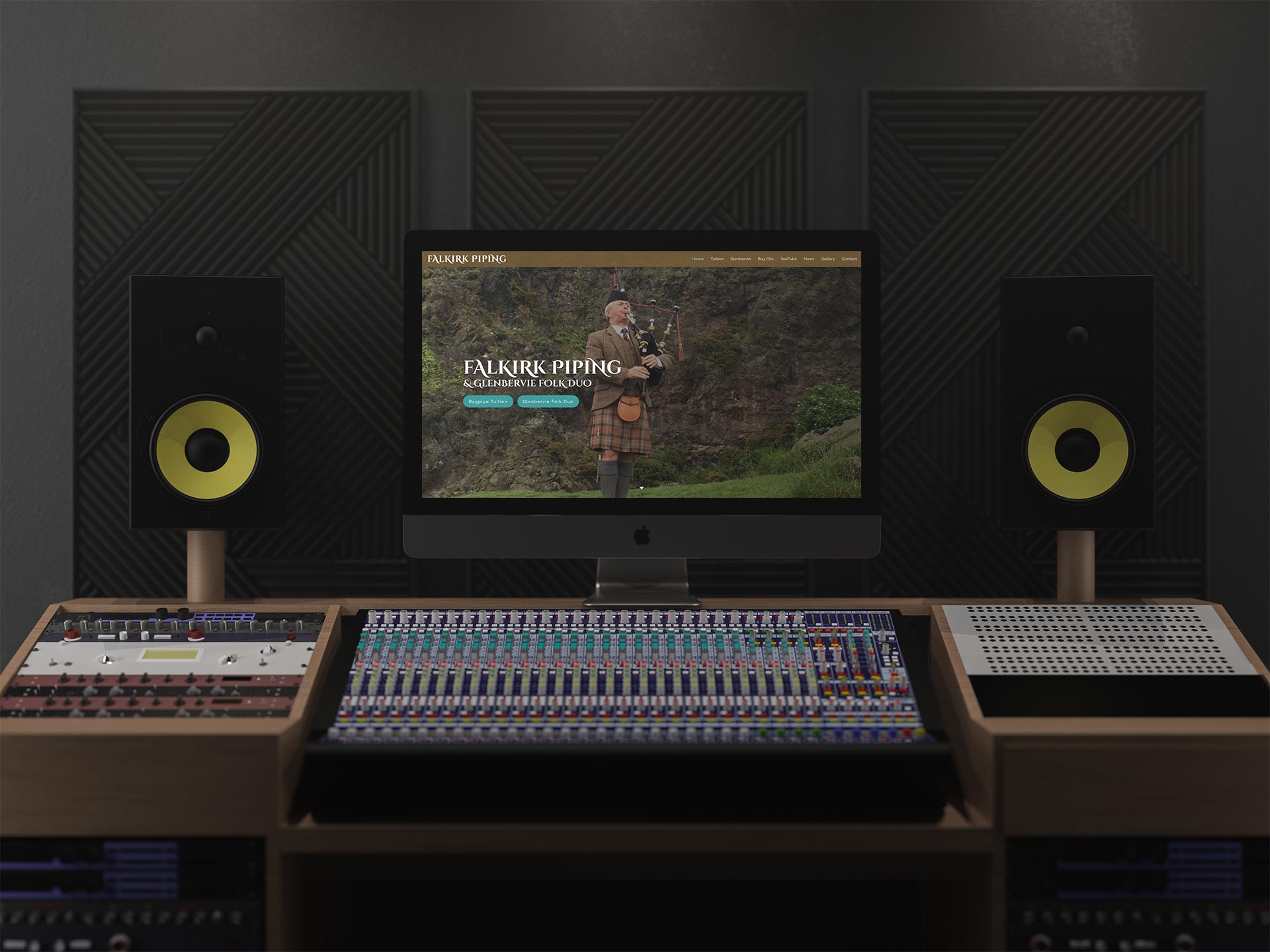 Testimonial – Kathryn Grainger & Neil Clark
We first approached thefingerprint a couple of years ago to ask them to produce some items for our bagpipe teaching business and folk duo. They were approachable, friendly and professional and produced exactly what we were looking for. We already had the images and they did the designs for coasters, a banner, business cards and homework jotters. The communication during the process was excellent and we were delighted with the end results. More recently, we decided to update our business website and again asked thefingerprint if they would assist with this, which they did with their usual patience and professionalism. We highly recommend thefingerprint for design work and website maintenance.