Website build to promote the Forecast5 App which is an application developed by an Irish company, SH Sports Innovation, and is designed to raise funds for sports clubs and charities.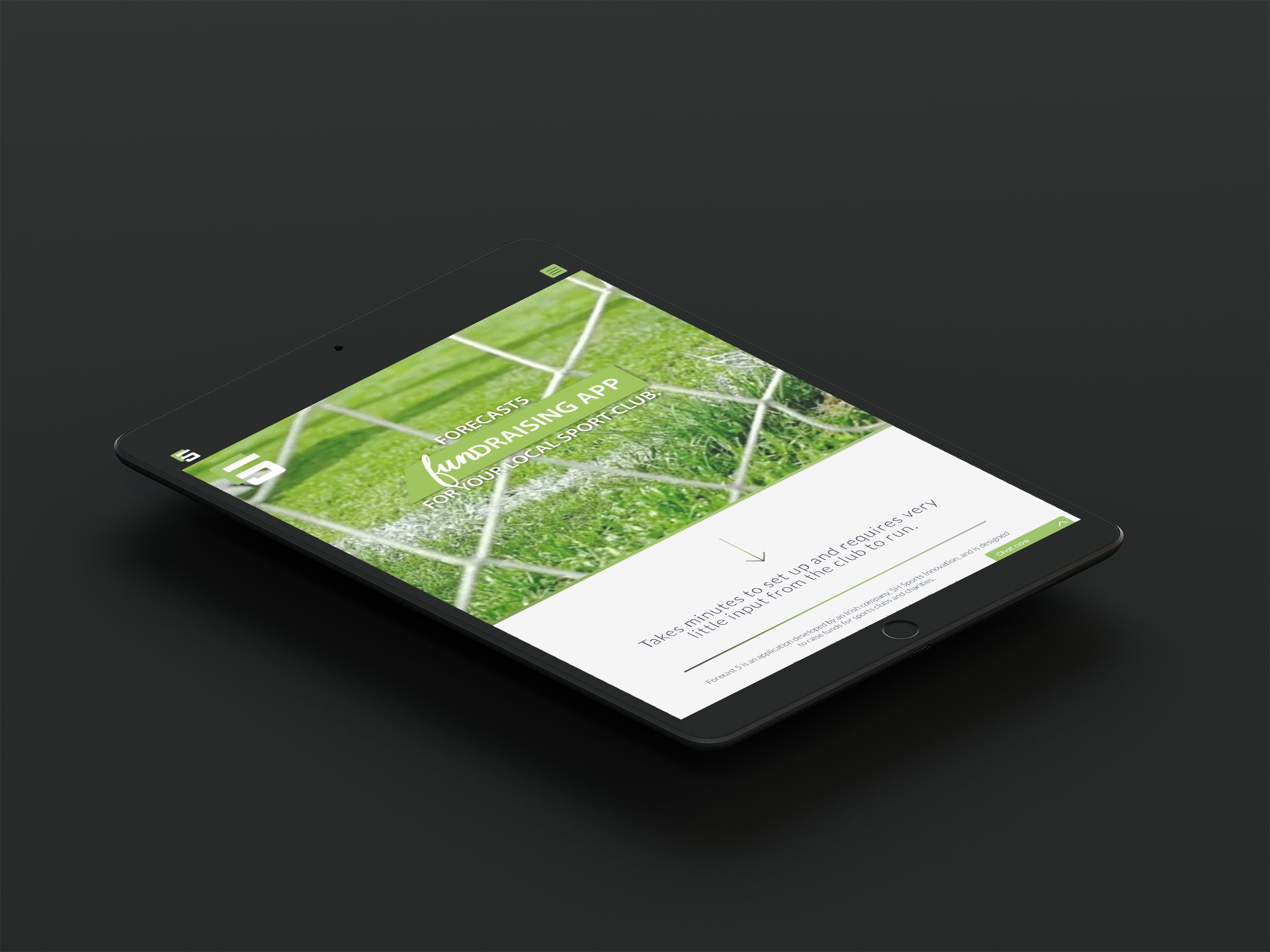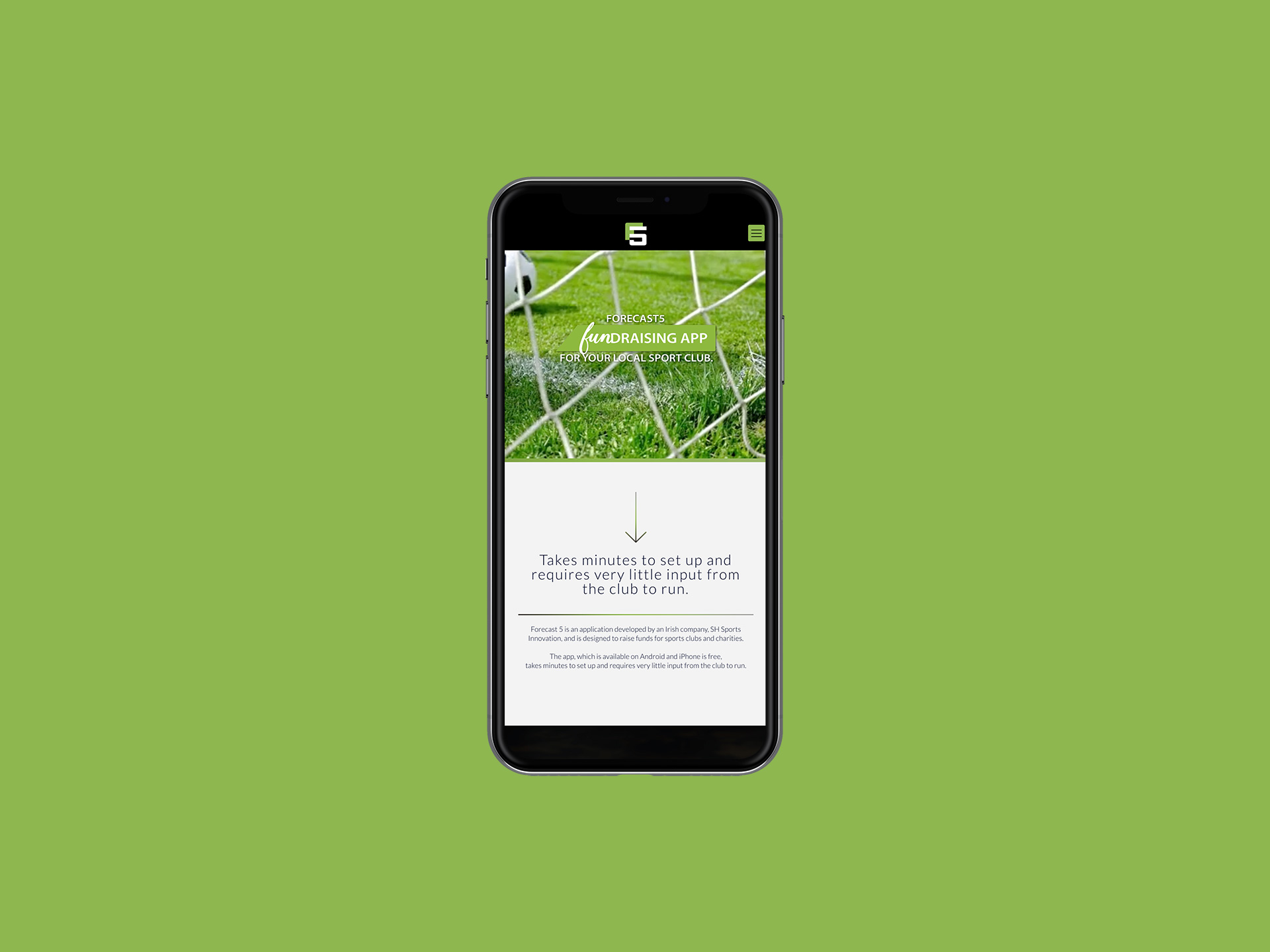 Project Details: 
We were asked to produce a website to help promote this fantastic charity based app, which allows clubs to raise money. This was going to be a single page style site which sold the benefits of the app, with links to download the app on Apple and Android platforms.
With previous imagery being provided this was more of a portfolio style site rather than complex functionality. A clean easy to use site which helps direct enquiries and users to the right location. Help your club out today with Forecast5!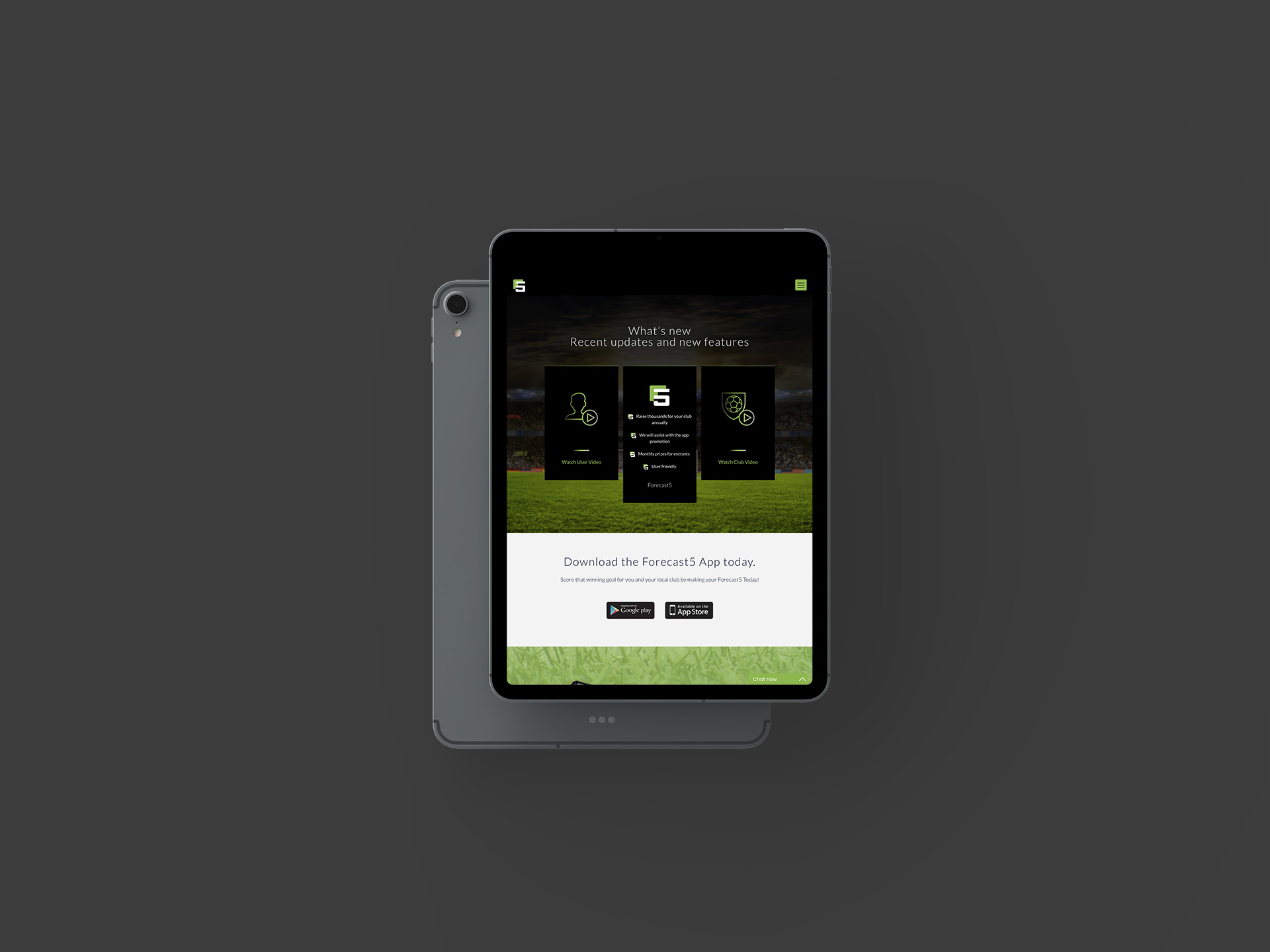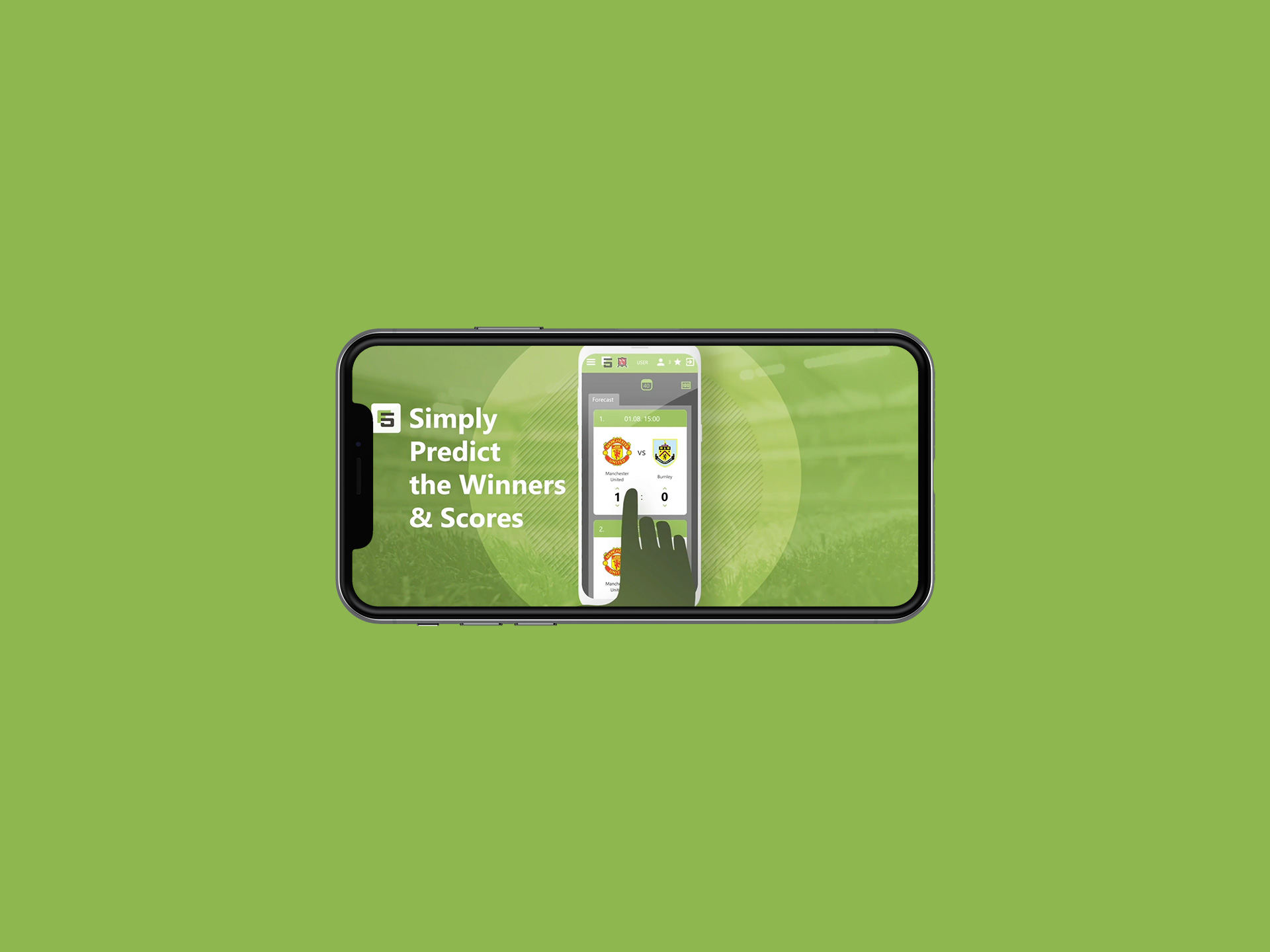 Testimonial – Sydney Harman 
Forecast5 is a fundraising solution for football clubs in Ireland. The previous site we built was simply not up to scratch. It was poorly designed and over-complicated. We asked thefingerprint if they could build something for us quickly just to have a professional look to it. We just needed people to be able to see who we are, what we do and to be able to contact us. It was a pretty straightforward site but we were under pressure to get it completed so thefingerprint worked with us quickly and delivered. We had a fantastic looking site up and operational within a couple of days and they dug us out of a hole!