Designing for Print – Does it Still Make Sense?
We will provide guidance on Designing for Print – and if it Still Make Sense?
What is Designing for Print?
The internet and social media have had an undeniably huge impact on the marketing of products and services. Businesses of all types and sizes have realised the potential for connection with international audiences via the web. Indeed, 86% of B2C marketers say that digital content marketing is key to their strategy. However, it's a great mistake to overlook the importance of print design in this tech-focused world.
Read on as we highlight the reasons why investment in print design is still highly recommended.
Creating a stand-out impression
Enter the brand names of your direct rivals into Google and you're bound to find that they have established web presences. They may well have invested in the development of professional websites and the maintenance of active social media profiles. However, the same might not be true of their offline marketing materials.
You could set your business apart through the creation of professional and customer-focused print designs. This might include the design of brochures and other marketing items that you can put on display in your waiting room, offices, and break-out spaces. Customers may appreciate the opportunity to engage with your brand beyond the screen.
These promotional materials might also feature printed graphics:
Posters
Flyers
Branded clothing
Packaging labels
Business cards
Banners
Pens
Calendars.
Effective 'real-world' promotion
Engagement with printed promotions doesn't depend on a connection to the internet. What's more, the printed materials can be packed up and shared in person. You could exhibit your colourful banner at a trade event, or exchange your business cards during a networking event. There's no need to worry about your branded promotions being 'out of sight out of mind' either, as is the case with business websites and social media pages. And your printed promotions are more likely to have such desirable impacts as increasing the intention to buy.
Including your audience
Digital exclusion is a big issue, with NHS Digital reporting that 11,300,000 people lack the basic skills to use the internet effectively. This applies particularly to older demographics and those living in low-income areas. There are also a growing number of people looking to spend less time on their digital devices.
It's the target audience rather than the design method which should have a greater bearing on the creation of your marketing materials. There should be a combined focus on print and design for the best chance of customer engagement.
Check out these supporting stats:
84% of web users say that online ads are too pushy
39% more customers opt to trial a specific product or business after seeing the print advertisement, as opposed to digital
The open rate for business emails is 20%-30%. This increases to 80%-90% for direct mail.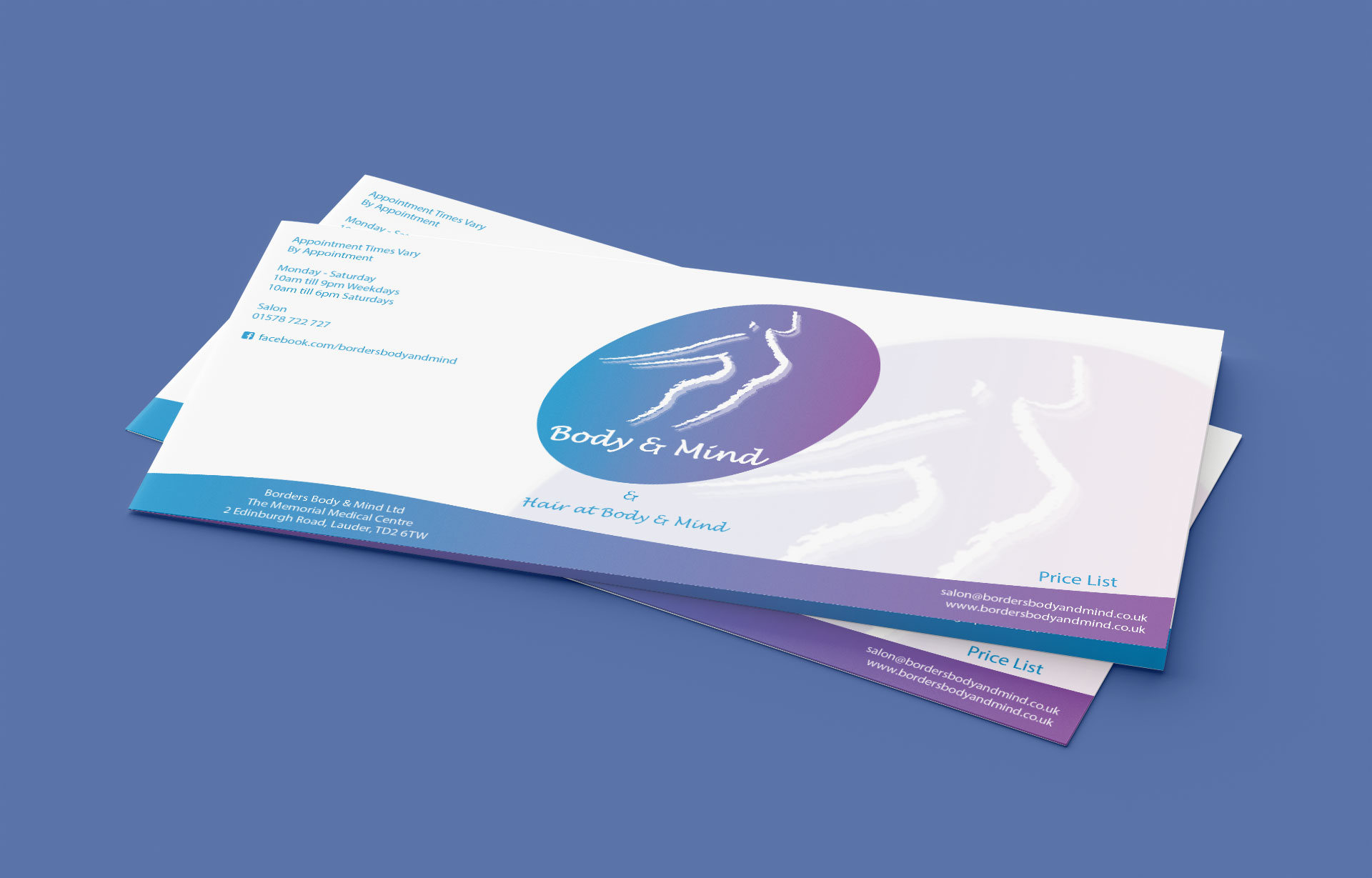 Impactful brand connection
The best results are typically enjoyed by those businesses who ensure consistency across their online and offline promotions. A combined investment allows for connection with the target audience, whether they're browsing on their mobile devices or attending in-person trade events. The more time that people spend engaging with your brand, the more likely they will be to remember and buy your offerings.
Brand building with thefingerprint
It's hoped that this blog has convinced you why you need to focus both on print and digital promotion. The most effective combination will come down to such factors as the nature of your industry, the aims that you want to achieve, and the kind of message that you want to communicate. As an example, there's bound to be a difference in the effectiveness of online and offline promotions for a gen-z focused events company and a retailer of mobility products for the elderly.
Thankfully, you can count on the professional advice and support of thefingerprint. We promise to spend time getting to know your brand and finding out about your target audience. These factors will be taken into account as we create the ideal mix of online and offline promotions. From snazzy product brochures to eye-catching vehicle graphics, we can do it all.
Give us a call on +44 07740 348521 or email [email protected] to discuss the impactful promotion of your brand.
If you are enjoying this article please read our blog Why a brand is important and why it's not just a logo, What To Include In A Copywriting Brief or Colour – Why Making the Right Choice Matters all of which are important to reaching clients and increasing sales/business opportunities.