How Video Content Can Help your Brand
We will provide guidance on the why video content can help your brand.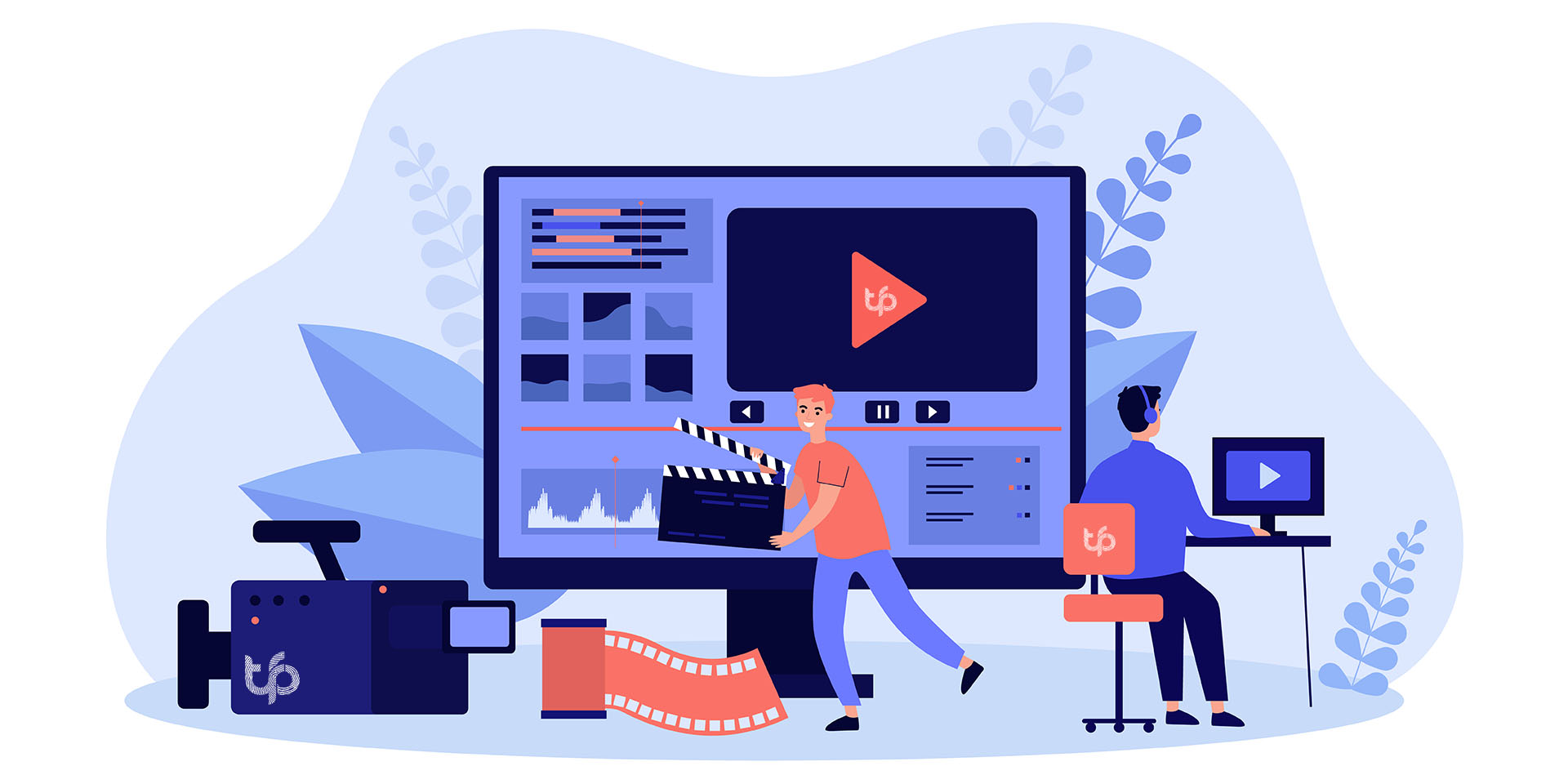 How Video Content Can Help your Brand
Creating an incredible website that is both memorable and easy to digest, calls for 'food' for the eye. What do we mean by this? Well, infusing your site with video content (as well as text) helps you to stand out from the crowd. It can convert visitors' initial curiosity into profitable sales and contracts.
Yet still, many business owners are failing to see the benefits of video content. Or, they don't take the plunge to include it on their sites. However, harnessing the power of video on your website and social media has the potential to help your branding rise from zero to hero.
It is Easy to Digest
Do you operate within a specific niche? Does your customer expect guidance or tutorials to fully benefit from your products or services? Video is a succinct form of communication, worth a thousand (and more) words. Far less effort is required from the viewer than reading text. This could explain why HubSpot's 2021 report discovered that video has surpassed infographics and blogs as "the most commonly used format in content marketing". That's not to diminish these two types of content – they have their place – in combination with video content.
Consider your own schedule. You have been at the office and arrive home tired. Would you prefer to read a product description page or view a 30 second video? We're betting you would probably reach for the second option to discover the same information. It is this convenience that helps your business better explain how your product and/or service will improve your customers busy lives. Video has your back when building your brand.
The Science Says it All
Video can also tap into how we, as humans, are wired. Visual elements are processed by our brains 60,000 faster than text is. So, don't make your potential customers work too hard to learn about you and your company's culture, history, values and mission. Bring it to them quicker with short but effective videos that build your brand.

Be More Memorable
Did you know that aspects of a video will be memorable even 30 days later? Forbes highlights how 80% of customers can recall a video one month after first watching a video. How does this help your brand make a sale or sign a new client? Well, video assists with our subconscious thinking. In other words, your video's message will be replayed and considered in your customers' minds for the following month.
This is a window of opportunity when you are (in effect) passively marketing to them for free. Not a bad return on your investment of adding engaging videos to your website. With 8 in 10 video marketers claiming that video has directly increased sales, can you afford to forgo video content?
It Lets your Brand Personality Shine Through
The power of personality in branding today is not to underestimated. People buy from the businesses and people they like, so you need to start well. It breaks down barriers and shows the human side behind the business. Tell them about your company's culture and values. Marketing is fuelled by storytelling after all. People like to discover why you started offering what you offer. They connect with businesses that have a mission. Have you identified an issue and solved it? The great news is prospective customers and clients enjoy hearing about this.
More established companies can choose to highlight their heritage to build trust and authority. All of this means positive PR for your business by forming a connection between yourself and those you want to buy from you. Think of it as the shortcut to making friends and influencing people. A video can be your ticket to brand loyalty.
Branding your video content with your logo and brand colours further conveys your values. Not sure about what your brand colours say about you? Read about the psychology of colour.
Go Pro-fessional
Another benefit of adding video is that it elevates your brand. You will instantly appear more relevant, accessible, up to date, better at customer service and professional. Video as a content marketing strategy can be overlooked by many businesses in their branding efforts – despite more affordable high-quality equipment entering the market.
That "86% of businesses use video as a marketing tool" in 2021, means that your competition is already likely to have posted video content before you even read this article. We'd say don't be part of the 14% who fall behind. Instead, stand out from the crowd and convert web visitors' interest whilst presenting your brand messaging in a relevant format.
A Wider Scope for Attracting Customers (and Sales)!
Just in case these benefits haven't convinced you about the power of video content in boosting your brand, we're adding two more incentives. SEO (search engine optimisation) and social media can both benefit from including videos on your site.
Have you ever scrolled beyond the first 3 results pages on a search engine? The sad truth is most people won't – minimising the effectiveness of your business' other branding efforts. Choose video to be seen!
The potential for customers to share your videos is another reason for their inclusion. Anyone can easily share them with their networks. It may even go viral – although this is never guaranteed. Yet, it's not unrealistic to point out that more views mean more chances of closing those all-important sales. Our parting advice … choose video content to be seen.

How Video Content Can Help your Brand – Conclusion
The Digital Marketing Institute explains that "search engines love videos because they see them as high-quality content, so … using videos in various types of content as well as on your main webpages can work wonders for your SEO". Your website is therefore more likely to rank higher. It raises your profile.
Successful marketing demands an innovative and creative approach to getting on the same page as your customers and customer testimonials are a great way to demonstrate you're reliable, professional and a people person. According to Salesforce, featuring customers in interviews via videos and podcasts shows you're putting customers first and not letting your own brand get in the way.
All brands can benefit from choosing video content for their website. Contact us to start your web design journey today.
If you are enjoying this article please read our blog Why a brand is important and why it's not just a logo, Using OptinMonster to drive engagement and sign up users to blogs, Why use premium hosting for your website? or Things to consider in a domain name all of which are important to reaching clients and increasing sales/business opportunities.