Using OptinMonster to drive engagement and sign up users to blogs
We will provided guidance on the why using OptinMonster is a great way to drive engagement and sign up users to blogs, shops and businesses.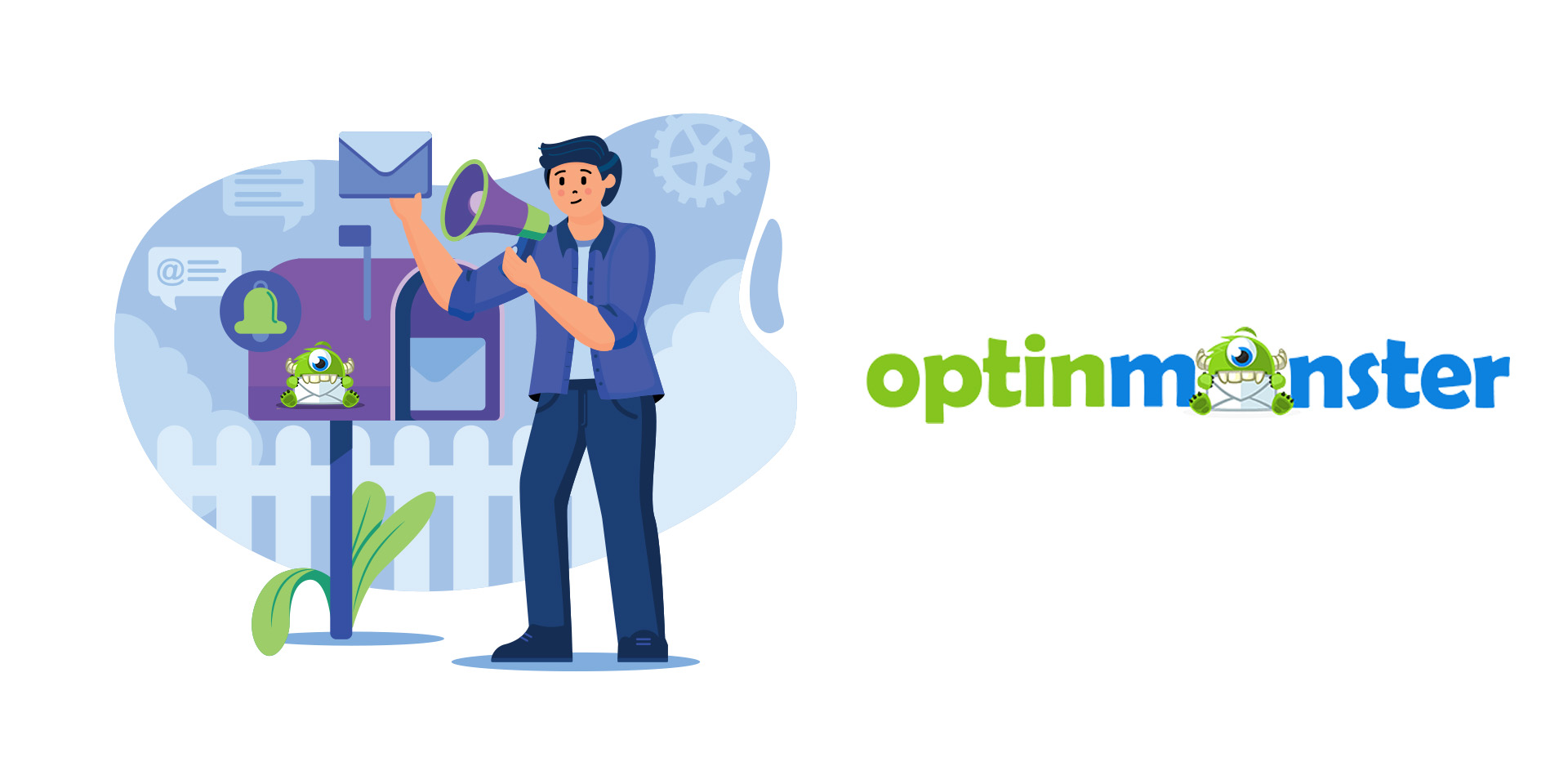 Driving engagement with OptinMonster
In action since 2013, OptinMonster's (paid) plans are driving engagement rates northwards. By nudging traffic – aka your website's visitors – to subscribe or 'opt in' to 9 different types of campaigns, you can then cultivate leads and sales. Indeed, 1,213,437 plus websites trust what OptinMonster boasts are 'some of the most powerful marketing and lead generation tools on the market'. Never one to keep a WordPress plugin to ourselves, we're going to explore the benefits, before showing how OptinMonster can drive engagement and encourage more people to sign up to your blog.
The Benefits of OptinMonster
As the world's number 1 most powerful conversion optimisation toolkit, you're probably thinking can I really increase engagement for the surprisingly small investment OptinMonster charges? We'd say yes! And to prove it, we've included 6 benefits of this dynamic lead generation plugin.
1. Professional Results … Quickly!
With little time to spare, business website owners will breathe a sigh of relief given how quickly you can create an optin campaign. We're talking minutes. Its easy to use customiser requires no code wizardry either. It's drag and drop heaven. Little (if any) training will be needed to bring yourself – and your colleagues – up to speed with OptinMonster's 50+ pre-built templates. Feeling bold? You can reinvent the 'spin-to-win' wheel, or whichever other campaign you choose.
2. Variety
Variety is the spice of life – but being overwhelmed does little to help your blog. We think OptinMonster has pitched the variety of campaigns perfectly – with 9 diverse types available. These include cool-looking features you've probably already encountered online today. Think fullscreen welcome mats, spin-to-win wheels, and popups.
3. You Dictate the Intended Outcome
For the majority who sign up to OptinMonster, the main focus will be expanding their email list of subscribers for their blog. Wait … you don't already have a list? Then, you're missing a prime opportunity to communicate with potential and existing customers/clients. This connection builds trust if done regularly – not too regularly or it becomes spam. This trust will give them the confidence to purchase; boosting your sales in the process.
However, OptinMonster doesn't stop there. It also creates other attractive CTAs (call to actions) for website visitors who are wondering what exactly they should do next. With a user-friendly prompt, they'll soon know to:
Reserve their place on a webinar
Spend the promotional discount you've sent them
Well … the world is your oyster.
When aligned with your marketing strategy, OptinMonster is a smart 'assistant' for companies that blog.
4. It's Integrated
Playing well with paid ads, the OptinMonster plugin inserts a tracking code within the campaigns you create. This might not sound like the most exciting piece of news you've heard today. But, working behind the scenes, this tells platforms – including Facebook when you install a Facebook pixel on your site – that the person who clicked on an optin form is interested in your website's services/products. Later, your paid ads will appear in their feeds. It's pure genius called retargeting, and it simplifies lead generation within your sales funnel whilst rocketing sales.
5. It's Automated
Creating automated email campaigns is also simplified. Possibly a result of your integrated paid ad, each new lead (a subscriber) will begin to receive your series of emails. In turn, you can connect more than 30 different ESPs (email service providers) with a quick copy and paste of your API key. New leads' email addresses are also added to your contacts list once this is up and running. It's automated convenience designed with your marketing efforts in mind.
6. More Money-making Potential
Whilst incredibly easy to use and customisable, we haven't forgotten the point of this marketing tool. Increasing your revenue becomes a cinch as you can access more profits (using OptinMonster) to help you expand. This growth then creates more profits. This extra revenue helps you scale some more via additional marketing tools. The circle of Optimonster life is that easy.

How to Drive Engagement
Knowing the potential benefits and results is only half of the puzzle. Growing your email following also depends on knowing how to drive engagement. Maximising your chances of a successful campaign, OptinMonster's features do the heavy lifting when it comes to lead generation.
The Optimonster drag and drop builder offers website and blog owners:
Animations and sound effects
Custom 'Thank You' messages
Mobile and tablet friendly campaigns
Yes/no forms
Drag and drop pre-made templates.
This means website magpies will be drawn to your shiny optin campaigns. You could also find yourself inundated with new subscribers thanks to OptinMonster's extensive features. Never one to shy away from attention, its different campaign types can drive engagement through:
The phrase right person right time may not have been popularised yet, but it holds true for the OptinMonster plugin. You can set campaign triggers that detect web visitors' behaviours and act quickly. These include:
Exit-Intent® technology that converts leaving visitors into subscribers
Scroll triggers – so your campaigns pop up after scrolling down X% of the page
Date and time-specific campaigns
InactivitySensor™ and plenty more.
Its targeted campaigns are also truly effective. Harness referrer detection, OnSite Retargeting® for those who return, cookie retargeting, geo-location targeting for extra personalisation, AdBlock detection and more, to speak to your audience.
Then, there's the way OptinMonster seamlessly integrates into MailChimp, WordPress, Facebook et al. Why is this important? You can then realise amazing conversion rates by offering campaigns that work in real-time. Highly adaptive, this feature allows you to segment. With segmentation comes the ability to personalise and go after who you want to attract as subscribers – and eventual customers. Smart tags, lead sharing, list segmentation by interests, and success tracking scripts make your life resoundingly easier.
Wanting to track the results of your efforts? OptinMonster's stats allow you to fine-tune your strategy for increased future engagement. There's A/B testing, real-time behaviour automation, conversion analytics and the ability to send offers to existing subscribers. Imagine the results when you combine these features. Creating campaigns that generate more leads, attract more subscribers, and make more sales. That's real engagement!
Conclusion
Wow! OptinMonster certainly is a beast of a WordPress plugin considering its benefits and features. We're confident it'll entice more users to sign up to your blog and spend more time or money on your site. Discover how our dedicated Web Design & Development services in this area can bring your business success. Simply contact us for a chat.
If you are enjoying this article please read our blog about Why use premium hosting for your website, Why you should link your website to your CRM, What security plugin are good and Why you need a WordPress maintenance plan, all of which are essential when using WordPress.