Why you need a WordPress maintenance plan
We will provided guidance on the why you need a WordPress maintenance plan for your site.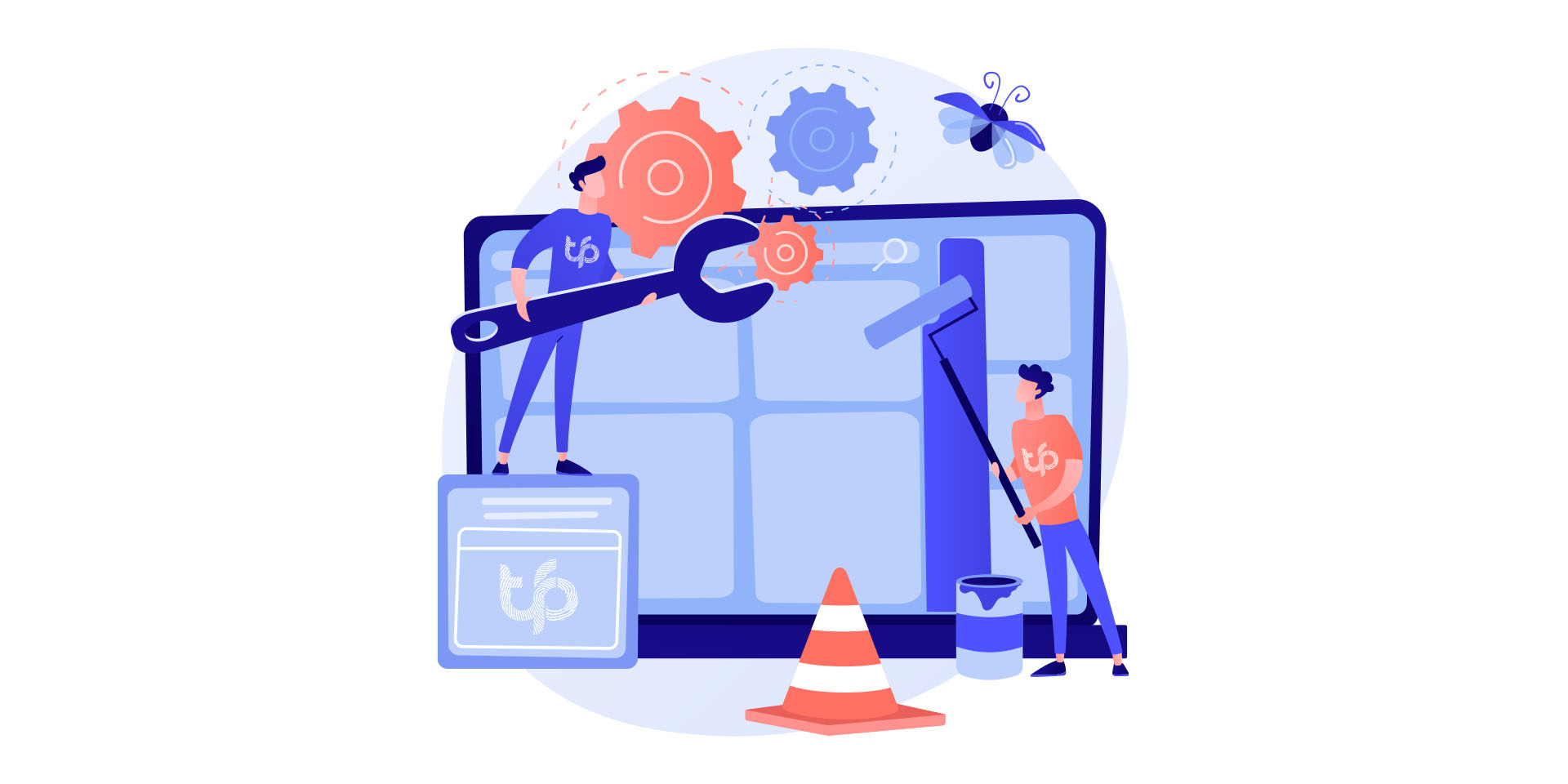 Why you need a WordPress maintenance plan for your site
Our agency knows how to build an impressive WordPress site that speaks volumes about your business. We've won awards for the quality of our work. However, moving beyond great looks and considered web design, our three maintenance plans will ensure that yours is a secure and well-performing site. Continue reading to discover why our basic, intermediate and advanced plans are a must for your website.
Backups – get back to business in no time
Whilst wonderful, WordPress does not have a built-in backup system by default. This makes site backups a must. Imagine the mammoth task of trying to remember or republish some version of your past webpages, blog posts and online store listings. Not great! All that is needed is a server crash, user error or security breach. You will be offline – equalling lost sales and reduced revenue – as potential customers or clients look elsewhere.
Thankfully, there is something you can do to avoid 'content armageddon'. Our maintenance plans will step in should the worst happen. All three levels of plan (basic, intermediate and advanced) include full emergency site restoration. This is thanks to storing your files (securely) off-site. Needing to restore just a portion of your website? Say, for example, if a plugin update went south. We're also able to leave your database, themes and uploads as they are.
Besides being flexible, we're also about delivering high levels of customer satisfaction. No rush to learn more about WordPress is required – we will take care of the job for you. Indeed, your request to defer back to one of your saved backups automatically bounces to the top of the queue, regardless of the plan you've chosen. The issue will then be resolved by our team as soon as possible.
Note, that the basic maintenance plan includes full weekly backups and daily database backups. Looking for added peace of mind? The full daily backups included within our intermediate and advanced options, offer something more. Your decision may change depending on the frequency of the changes you make. Also, we understand that the rate of updates can increase as your business expands or changes direction. Expect outstanding WordPress expertise as standard.
There's no such thing as an unnecessary update
Updates – the exciting side of having a WordPress website – said no one ever! They may seem dull, but regular updates are the unsung warriors of your site. WordPress plugins and your theme need irregular and unexpected updating to stay on top of their features. You wouldn't want your contact form or other essential plugins to stop functioning, so why take the chance?
Core software updates also need to be permitted twice each year. This is paired with minor updates, from time to time. You'd also need to avoid complacency and ensure vital security patches are applied quickly. Hackers can access sites when these updates are not installed. Unfortunately, they suceed every 39 seconds. This sound daunting and we agree. But, our maintenance plans are once again a reliable solution to prevent this scenario. There is different degrees of help within each plan:

Basic
Busy schedule? Say goodbye to having to install WordPress general, plugins and themes yourself. A standard updating process is included in the price. Our agency will usually perform these updates on Mondays. Please note that those seeking a manual reinstall, manual update or the testing of updates on a staging server, should upgrade to the Intermediate or Advanced plan for two hours worth of development time. This works on a retainer basis.
Intermediate
Opt for this plan and you can look forward to additional monthly site reviews. One of our WordPress experts will search your website for any changes or problems. You will rest easy knowing that site updates have been completed and are working fine.
Advanced
Need more frequent updates for your site? With our premium service, your site will undergo two weekly updates. That's on top of the other update services already mentioned.
Stay site secure
Malware, ransomware and hacks are threats we can limit with our maintenance plans. It is predicted that 2021 will see the average ransomware payment cost businesses more than $6,000 each. That's about £4,333. With GDPR fines being issued over data breaches, you want to secure your customers' information. Don't compromise. You would never leave your car or home unlocked.
Keen to help guard your site, we perform weekly malware (basic and intermediate) or twice weekly (advanced) scans utilising an industry-leading malware scanning service, to spot any unsavoury features including:
Cross-site scripting (XSS)
Phishing efforts
JavaScript injections
Malicious redirects
Hidden and malicious iframes.
Don't worry about understanding how these can harm your business. Instead, trust our maintenance plans to identify then notify you of any potential disruptions. Referring you to trusted experts in malware removal, our plans do not cover this process.
Whichever plan you do choose, you will receive a standard configuration of the iThemes Security Plugin. This arrangement can be customised to meet your site's needs, blocking the many security pitfalls that exist today.
Discounts for multiple sites
Do you own two WordPress websites? Always looking to go the extra mile for our clients, we offer a discount for two of the same/different maintenance plans. For instance, you could select our intermediate plan for 'website A' as well as the advanced plan for 'website B'.
Conclusion
Whatever your industry, service or product, we're confident that the various services included within our three plans will provide enhanced security, scheduled updates and partial/full site restoration (if required). Get in touch for prices and an informal discussion of what will work best for your WordPress site.
If you are enjoying this article please read our blogs: Why use premium hosting for your website?, Why Use a Premium Theme and Not a Free One? or Things to consider in a domain name all of which are important to reaching clients and increasing sales/business opportunities.