Why Using a Sales Funnel is Critical for Lead Generation
We will provide guidance on why sales funnels matter!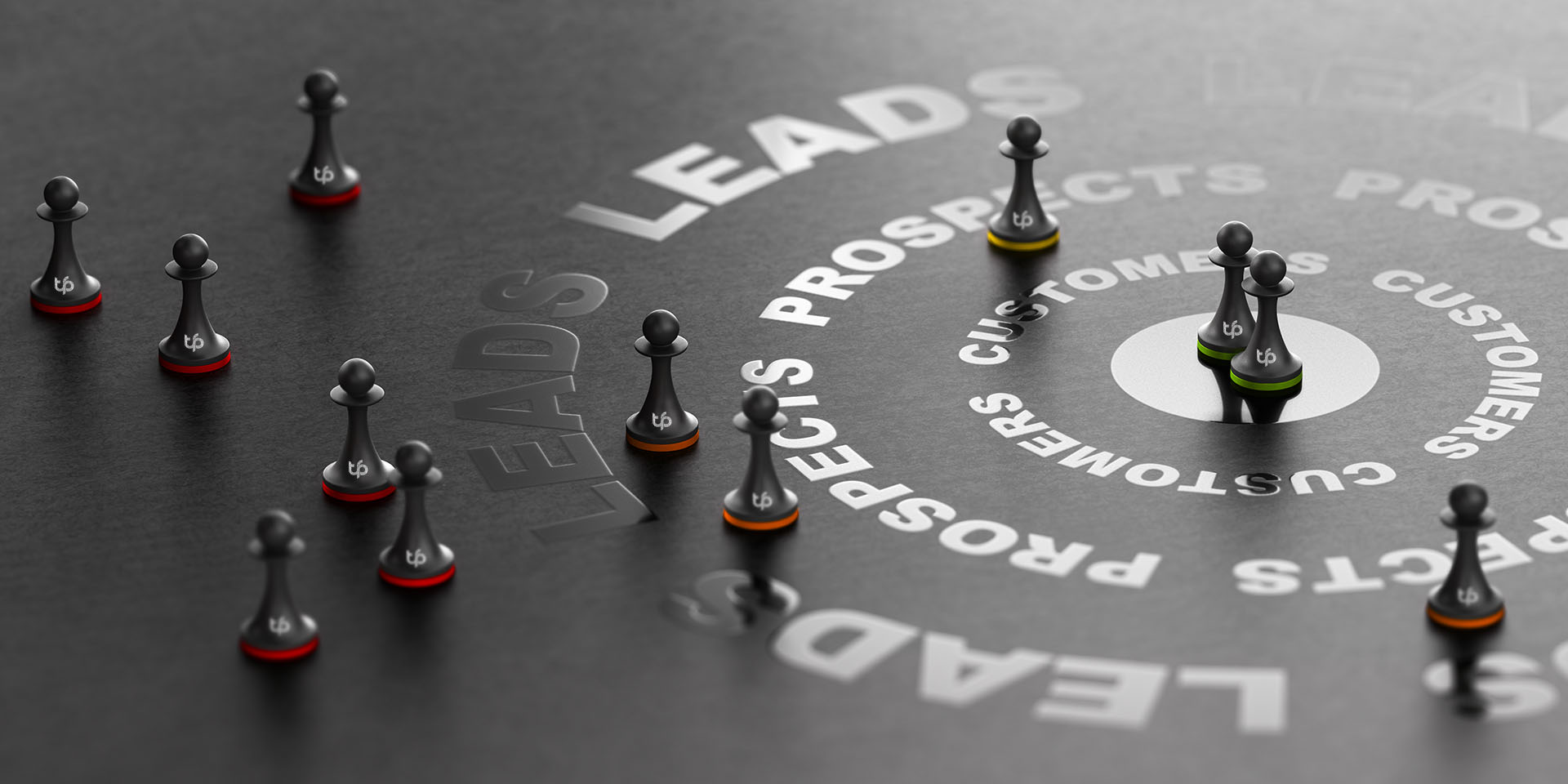 Sales funnels are critical for leads
Imagine the scenario. You attend a networking event and chat with a local business owner who takes an interest in your services. Feeling inspired and confident you hand across your business card and encourage a follow-up after the event. There is just one issue – you only have one link on your business card and it leads directly to your promotional landing page.
Your fellow business owner returns to their office and has a look through the stack of business cards that they have collected. Remembering the positive chat, they visit your landing page – only to be put off by the heavy sales messaging. They have only met you once and they are definitely not ready to 'Buy Today'. Your business card is placed at the back of the pack and is soon forgotten. Would the outcome have been different if they had been gradually funnelled to the landing page via an engaging social media post and informative blog?
It's a cautionary tale that highlights the importance of warming up your prospects before attempting to sell. Unfortunately, a large number of companies are yet to learn the lesson, with a Salesforce survey revealing that 68% have not identified or attempted to measure a sales funnel. What's more, 79% of marketing leads are never converted into sales.
Read on as we explore the critical importance of the sales funnel for lead generation.
Sales Funnels: A Helpful Explainer
The sales funnel is a visual representation of the path that each of your customers takes before buying your product or service. It should be a natural and smooth progression, with your prospects learning and developing interest to the point where they are ready to part with their hard-earned cash.
The funnel takes the shape of an inverted pyramid, with the widest point at the top – where people discover your brand for the first time. Of course, not everybody will be interested in what you're attempting to sell. There'll be a continuous drop-off as people move on to read your marketing materials and find out more about your offerings. However, a certain proportion will make it through to the end and follow through on your call to action. You should be aiming to make this group as big as possible.
If your marketing materials are well thought out and professionally designed then there is every chance that your prospects will remain in the funnel. They might go on to visit your sales pages before placing orders. The process should continue, with customers enjoying complete satisfaction and remaining loyal to your brand.
Analysing & Optimising Your Sales Funnel
A sales funnel can make all the difference to your sales prospects. However, you have to be prepared to spend the time developing, analysing and refining the content at each stage. It is important to view the sales funnel from the customer's perspective – as a continuous shopping experience rather than a customer journey. You will then stand the best chance of discovering why your prospects look elsewhere, so that you can make improvements and achieve more conversions.
As an example, the owners of an online retail store might take a look at their sales funnel and find that a large number of customers are dropping off between the viewing of a product page and the completion of payment. On further investigation, it might be obvious that the issue lies with the number of fields included in the online ordering form. A little time spent refining the process could result in a great increase in profits.
Get In Touch
It is hoped that this blog has convinced you of the need to build and keep track of progress through your sales funnel. You should also be aware of the impact that expertly designed marketing materials can have on sales funnel retention. And that's where thefingerprint comes in. Whether you have a need for a smart business card or a full-colour brochure, we have the expertise to deliver.
Give us a call on +44 07740 348521 or email [email protected] to discuss the impactful promotion of your brand.
If you are enjoying this article please read our blog Why you should link your website to your CRM,Using OptinMonster to drive engagement and sign up users to blogs or Why writing a blog is important for business and SEO all of which are important to reaching clients and increasing sales/business opportunities.